Another page from the children's book I'm working on.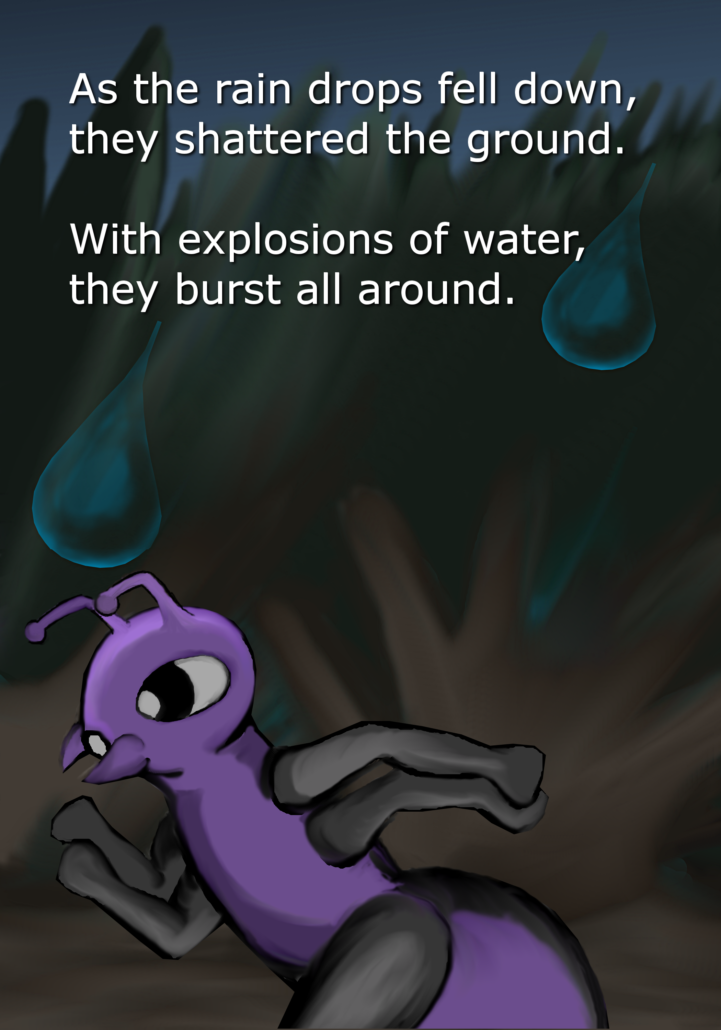 The tone is more dramatic in this book than the first one I made. I thought perhaps kids, even quite young kids, would get more emotionally invested if I raised the stakes a little. In this, Harry gets swept away in a storm and then has to, as the working title of the story implies, journey home – with adventures along the way, of course.
Actually, I had a quite productive evening last night – going back over all the pictures I'd made so far and just polishing them up a little. The positioning of text is tricky too. I had to master a bit of that when I was designing covers for my novels but there's definitely an art to it when it comes to children's books. It's a great learning experience.